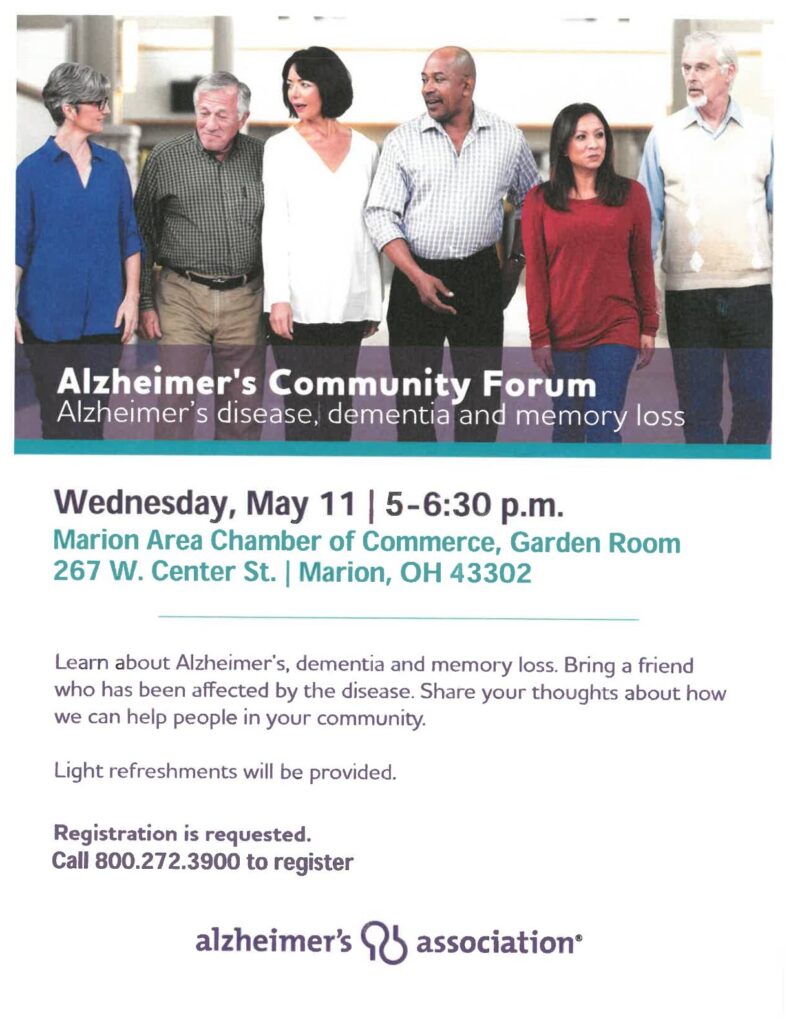 Wednesday, May 11th – 5-6:30pm
Marion Area Chamber of Commerce, Garden Room
267 W Center St., Marion, Ohio 43302
Learn about Alzheimers, dementia and memory loss. Bring a friend who has been affected by the disease. Share your thoughts about how we can help people in your community.
Light refreshments will be provided.
Registration is required. Call 800-272-3900 to register, or register online here: https://www.communityresourcefinder.org/ResourceView/Index?id=2511227&profileDefinitionId=93