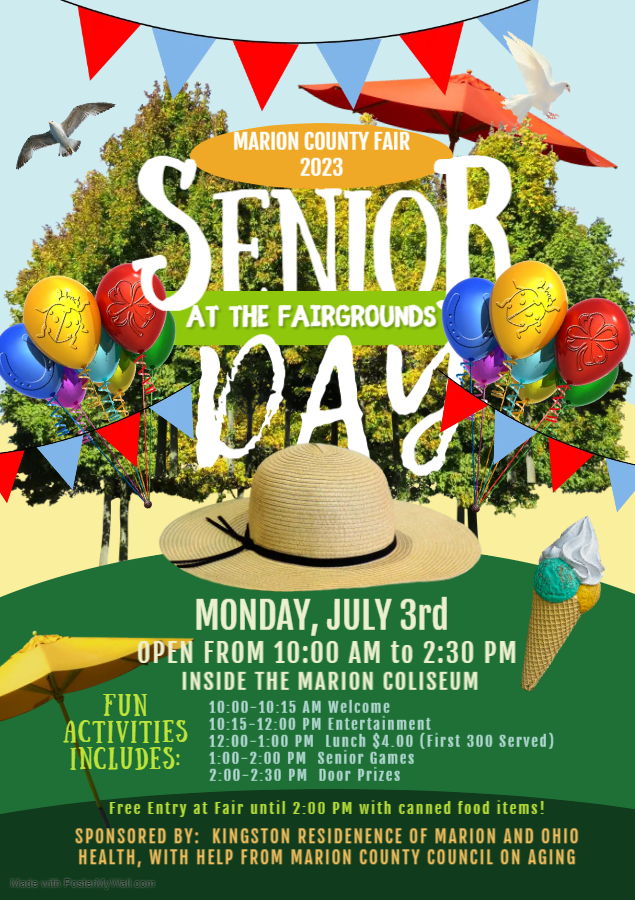 Mark your calendars for the 2023 Marion County Fair Marion Ohio! Senior Day returns on Monday, July 3rd from 10a-2:30pm inside the Marion Coliseum!
Enjoy free entry until 2pm with a canned food item to donate!
This year's schedule of fun activities includes:
10-10:15am – Welcome
10:15-12:00pm – Entertainment
12:00-1:00pm – Lunch for $4 (to the first 300 served)
1:00-2:00pm – Senior Games
2:00-2:30pm – Door Prizes
Senior Day is sponsored by Kingston Residence of Marion and Ohio Health, with help from the Marion County Council on Aging.